From Matthew & Vivian two of their favorite recipes
Easiest risotto recipe in the world:
http://www.seriouseats.com/recipes/2011/10/how-to-make-perfect-risotto-recipe.html Comments:
JMA: Greek Soup seems to be a lot like "Chicken/Lemon Risotto", anyone else think so?
---
Short rib (goes great in beef stroganoff):
http://momofukufor2.com/2010/03/ad-hoc-braised-beef-short-ribs-recipe/
From Nick  a few of his favorite recipes Chicken Souvlaki with Tzatziki Sauce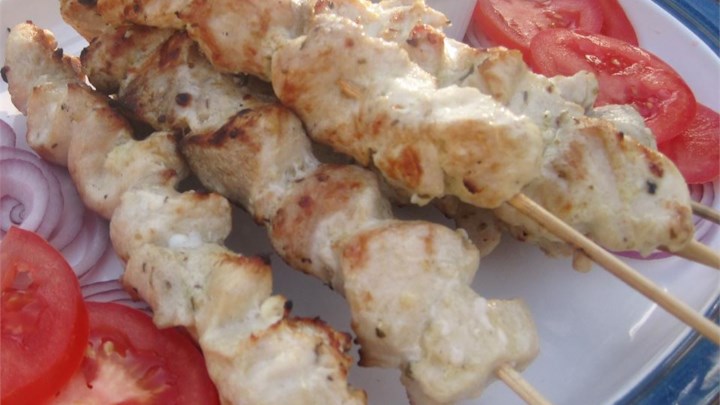 http://allrecipes.com/recipe/231644/chicken-souvlaki-with-tzatziki-sauce/
---
Grilled Shrimp with Lemon Aioli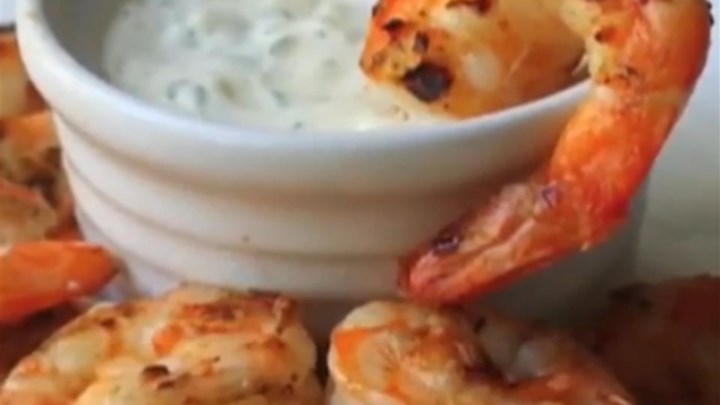 http://allrecipes.com/recipe/236702/grilled-shrimp-with-lemon-aioli/
---
Caprese Salad with Balsamic Reduction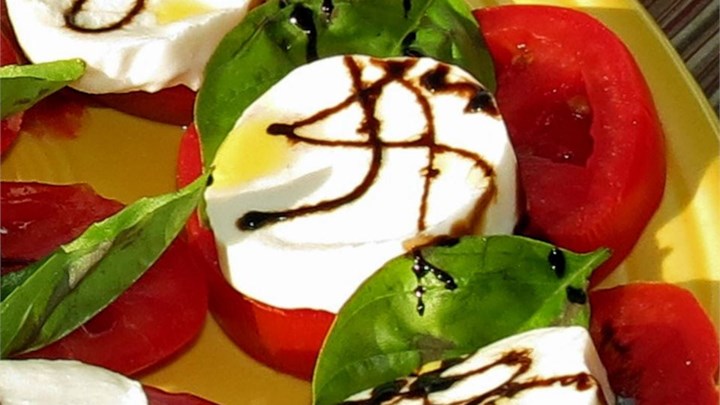 http://allrecipes.com/recipe/228126/caprese-salad-with-balsamic-reduction/http://m.huffpost.com/ca/entry/1933326
---
Roasted Garlic and Brie Pull Apart Bread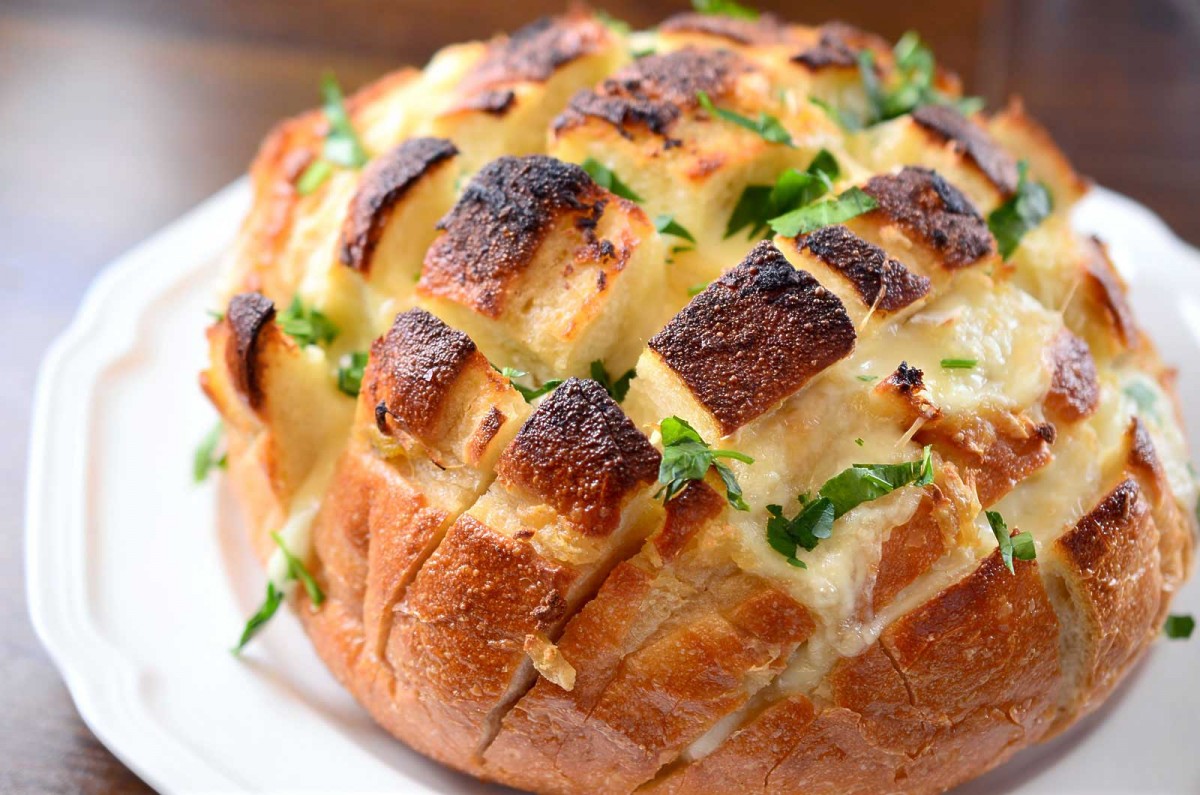 http://www.lifesambrosia.com/roasted-garlic-and-brie-pull-apart-bread-recipe/
---
Honey Mustard Chicken Tater Tot Nachos
https://m.youtube.com/watch?list=PL8zglt-LDl-jp8PpdleYo6o2-ogLAxjzD&v=rlQmuSC5Vhc
---
Breakfast Biscuit Fries
https://m.youtube.com/watch?list=PL8zglt-LDl-i0xOKNOyfp3MHejOv1Kyov&v=JLIdjK1u8KQ
Some more from Hilary & Elan H-Bomb's Meatballs
Ingredients:
 1 ¼ pound ground lean beef
¾  pound ground pork
2 large eggs
1 cup freshly grated Pecorino Romano cheese
1 ½ tablespoons finely chopped flat-leaf parsley
1 small garlic clove, minced (more to taste)
 Salt and ground black pepper
2 cups fine dry bread crumbs
1 cup extra-virgin olive oil
1 clove garlic, lightly smashed
Note from Elan: One important caveat with the meatballs. If people use store bought bread crumbs, like we do, they are a lot finer than homemade breadcrumbs and so you would need to cut back by half, and not use quite as much water. Step 1: In a mixing bowl, combine the beef and pork. Add the eggs, cheese, parsley and minced garlic, then salt and pepper as desired. Add the bread crumbs and mix well. Slowly add up to 2 cups water, 1/2 cup at a time, until the mixture is moist; all the water may not be needed. Shape into 1 1/2 -inch meatballs. Step 2: Heat the oil in a large sauté pan over medium heat. Add the smashed garlic and sauté until lightly browned, 1 to 2 minutes, then discard the garlic. Working in batches and taking care not to crowd the pan, add meatballs and fry until undersides are brown and slightly crisp, 5 to 6 minutes. Turn and brown the other sides, about 5 minutes more. Step 3: Transfer cooked meatballs to paper towels to drain, then add to large pot of marinara sauce. You can use home made or store bought sauce of your preference. We like Rao's Homemade Marinara. Let simmer until cooked through.
---
Hilary and Elan's Corny salad: Ingredients:
4 ears of corn, husked
4 small zucchini (about 1 1/2 pounds), thinly sliced lengthwise on a mandolin
1/4 cup coarsely chopped fresh basil
1/4 cup coarsely chopped fresh cilantro (sub parsley if you prefer)
1/3 cup olive oil
1/4 cup white wine vinegar
Freshly ground black pepper
Kosher salt
4 ounces feta, crumbled (about 1 cup)
1 whole avocado
  Step 1: Cook corn in a large pot of boiling water until bright yellow and tender; transfer to a plate and let cool. Step 2: Cut zucchini in half, season with some olive oil, salt, and pepper, and bake in the oven on 350° until firm yet tender, about 12 minutes. Once cooked, let cool and cut into byte sized cubes. Step 3: Cut kernels from cobs and place in a large bowl. Add zucchini, basil, cilantro, oil, vinegar, and toss to combine; season with salt and pepper. Serve topped with feta and avocado.
---
  Strawberry Rhubarb Pie
http://www.foodnetwork.com/recipes/grandmas-strawberry-rhubarb-pie-recipe.html
From Tom's Kitchen
There are many variations on the recipe, like starting from scratch with tomatoes, but let us start simply. I use this for spaghetti to lasagna and always get good comments. As with most recipes my taste is not your taste, and now days I have little taste, so adjust the recipe to your hearts content.
1 Onion medium to large
4 or 5 garlic cloves
1 bell pepper I like red ones
1 bottle of TJs (Trader Joe's) no salt added marina sauce
Mushrooms
1 can peeled Italian tomatoes
Oregano
Sugar
TJs spicy chicken sausage (can be left out for vegetarians )
Bottle o VSV wine
You will need a large sauce pan or medium pot.
Dice your onion into quarter inch pieces. Also mince the garlic.
Dice the bell pepper and mushrooms too.
Put about a Tsp of oil in the bottom of your pan and bring to a low heat and add onions and garlic.
Adjust heat and add the sausage. Break up the sausage as it cooks. I use a pair of cooking scissors.
Add the peppers as the meat is cooking.
Add the can if tomatoes the bottle of sauce and mushrooms
Put a cup of wine in the sauce bottle, close the lid and shake it. Poor the contents into the sauce.
Add a tablespoon of Oregano and stir.
Then cover the sauce and let simmer for a half hour.
Taste and add sugar. I start with 1 tablespoon and go from there.
At this point you can let it simmer another half hour and use it or let cook down until it's nice and thick. Some even like it the next day even better when all the flavors have really blended.
Have fun, Tom